Most Australian leafcutter and resin bees belong to genus Megachile. Although they build very different nests, leafcutter bees and resin bees are similar in appearance and difficult to distinguish in photographs.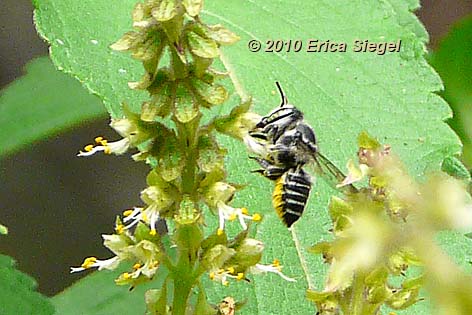 Leafcutter bees tend to have a more pointed, leaf shaped abdomens while resin bees have more rounded cylindrical abdomens.
Both leafcutter bees and resin bees carry their pollen on an array of stiff bristles underneath the abdomen.
Leafcutter bees cut pieces of leaf to line their solitary nests while resin bee line and seal their nests with materials such as resin, pebbles or chewed leaves.
Search Aussie Bee Website:




© 1997-2018 Australian Native Bee Research Centre
PO Box 74, North Richmond NSW 2754, Australia