AUSSIE BEE eBOOK SHOP

Aussie Bee > Aussie Bee eBook Shop
Unfortunately we are having technical problems with our new eBook Shop. We taken the shop down while we solve these problems. We will send out an Aussie Bee Email Update announcement when we reopen our eBook Shop.
We apologise for the inconvenience.
If you need help with an eBook purchase that you have already made, please contact us at the following email address and we will get back to you as soon as possible:
orders@aussiebee.com
---
eBooks that will be available in Aussie Bee's new eBook Shop: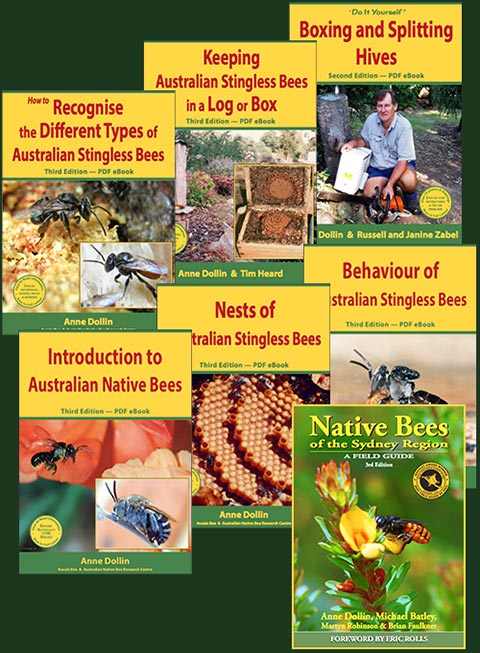 • Introduction to Australian Native Bees
• Nests of Australian Stingless Bees
• Behaviour of Australian Stingless Bees
• How to Recognise the Different Type of Australian Stingless Bees
• Keeping Australian Stingless Bees in a Log or Box
• Boxing and Splitting Hives
and
• Native Bees of the Sydney Region, a Field Guide.
Thank you very much for your interest in Australian native bees! We appreciate your patience as we set up our new eBook shop.
Anne Dollin
Aussie Bee
orders@aussiebee.com