Above: this beautiful photograph of a female Great Carpenter Bee was kindly contributed by Peter O.
Above: photograph of two female Great Carpenter Bees, by Aussie Bee
---
The males of the Great Carpenter Bee have quite different colouring. They are covered with soft golden fur.
'Peter O' kindly contributed the following stunning photos to the Aussie Bee website. They show the male of the Great Carpenter Bee (Xylocopa), captured in mid flight!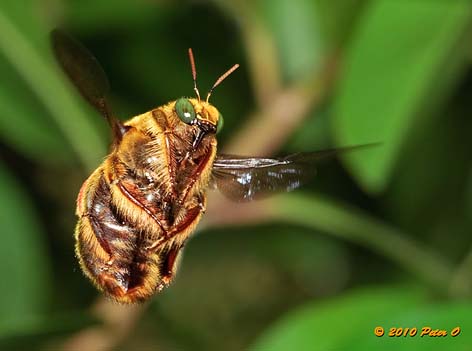 More Photos of Great Carpenter Bees
More photos and full articles on Great Carpenter Bees