Erica Siegel captured this stunning shot of a teddy bear bee in full flight as it sipped nectar from a flower! Teddy bear bees (Amegilla (Asaropoda)) are solitary native bees found in all states of Australia except Tasmania.
Most teddy bear bees are about 15 mm long and they make a loud buzz as they fly. However, they are not aggressive and simply want to get on with the job of collecting nectar and pollen for their nests. Erica's beautiful photograph shows how agile this large bee can be.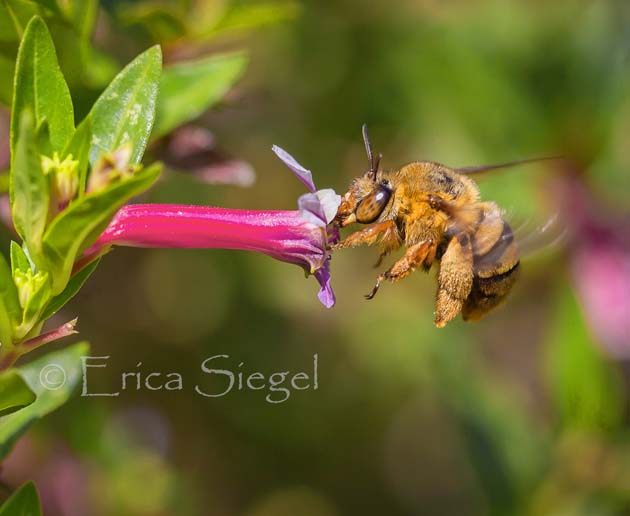 The thick fur on the hind legs of the teddy bear bee is used for carrying pollen back to the nest.
Teddy bear bees have remarkably long tongues as can be plainly seen in this spectacular photograph by Erica. They are valuable pollinators of wildflowers.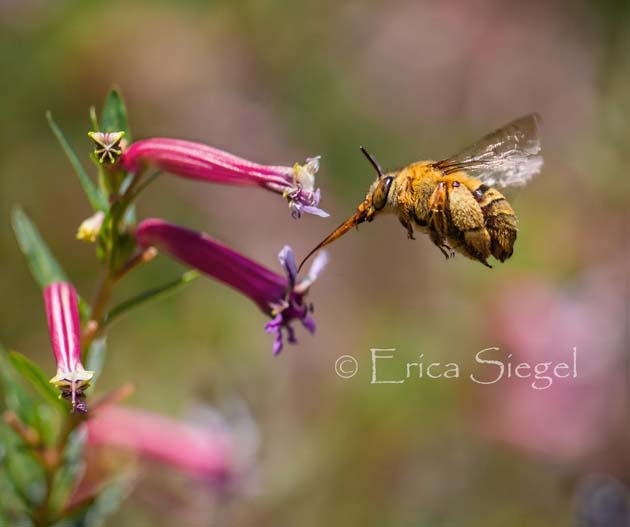 Search Aussie Bee Website:




© 1997-2018 Australian Native Bee Research Centre
PO Box 74, North Richmond NSW 2754, Australia