These tiny native Australian stingless bees are only 4 mm long -- a challenge for any camera or photograper! Erica Siegel captured these breathtaking photographs and kindly contributed them to Aussie Bee: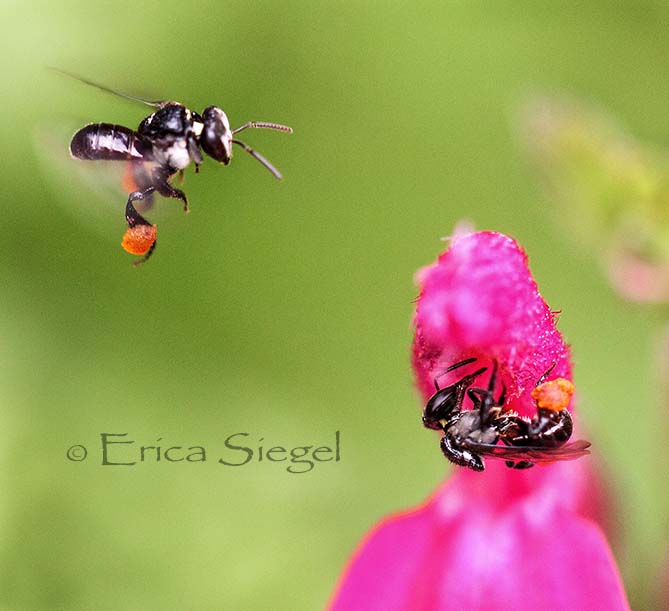 Above: The name of these south-east Queensland stingless bees was recently changed to Tetragonula carbonaria. Their previous name was Trigona carbonaria. They live in large social colonies inside hollow trees.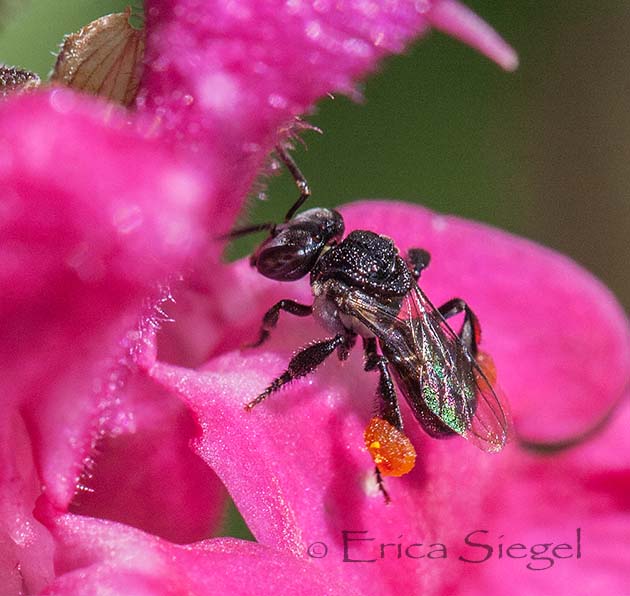 Above: a wonderful photograph showing orange pollen being carried on the 'pollen baskets' on the hind legs of this worker stingless bee.
Above: you can see the thick white fur on the side of the thorax of this Tetragonula stingless bee...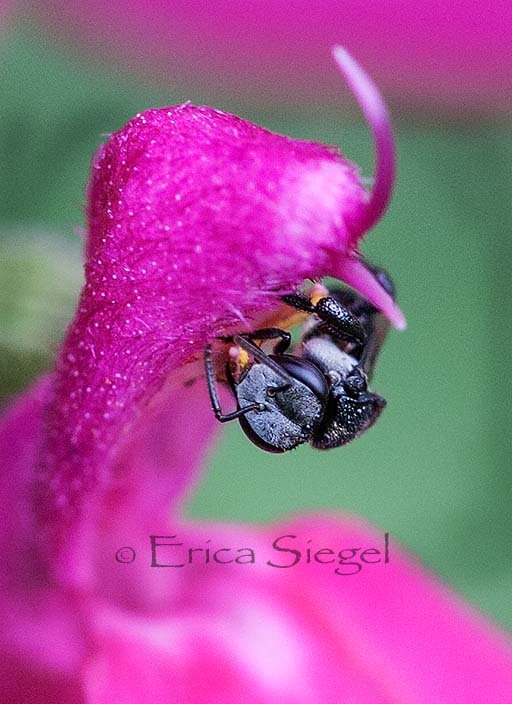 Above: ... and here is the thick white fur on the bee's face.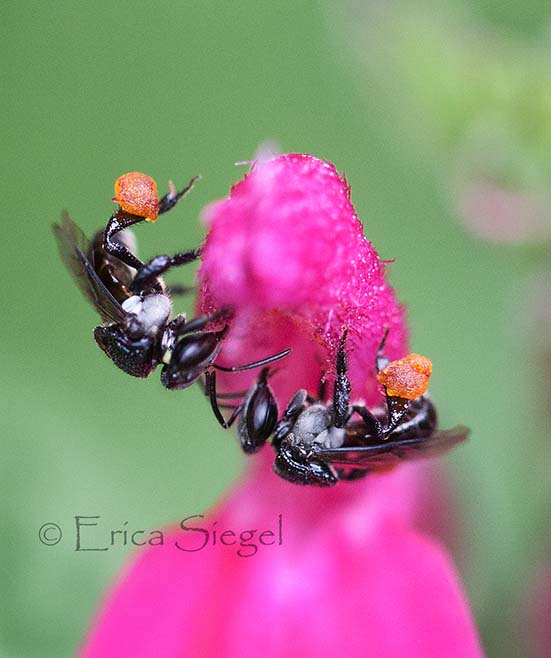 Above: a beautifully captured pair!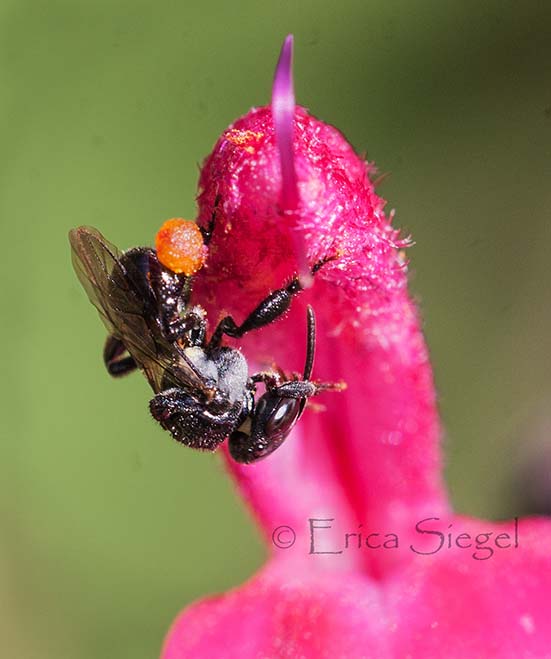 Above: stingless native bees carry pollen back to their nests as a protein food for the young developing bees.
Above: Erica has even managed to capture this tiny stingless bee in flight!