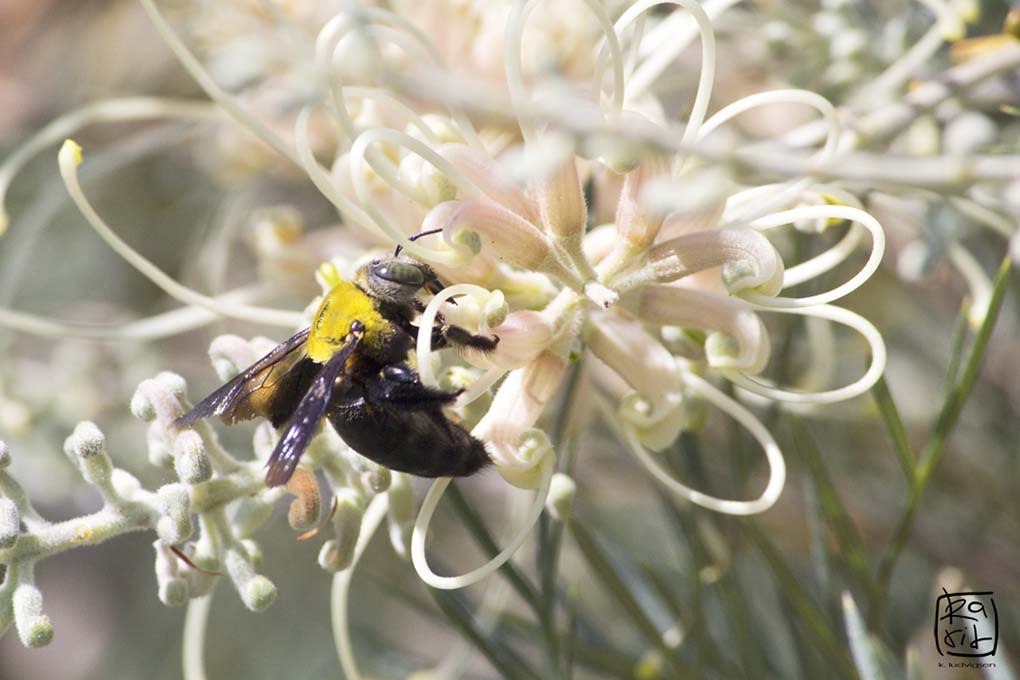 Above: as shown in this spectacular photo, Great Carpenter Bees are up to 24 mm long! They are the largest native bees in Australia. They are found in warm northern parts of Australia.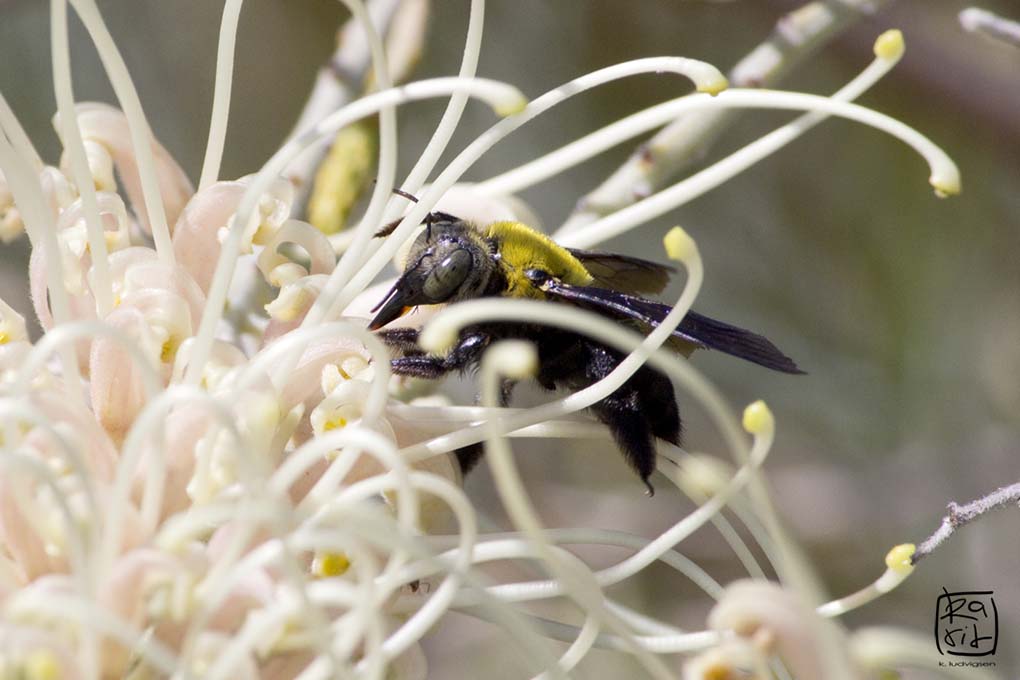 Above: the arrival of a foraging carpenter bee is announced by a loud buzz! They are intent on gathering nectar and pollen for their nest - however, female carpenter bees can sting so should be treated with respect.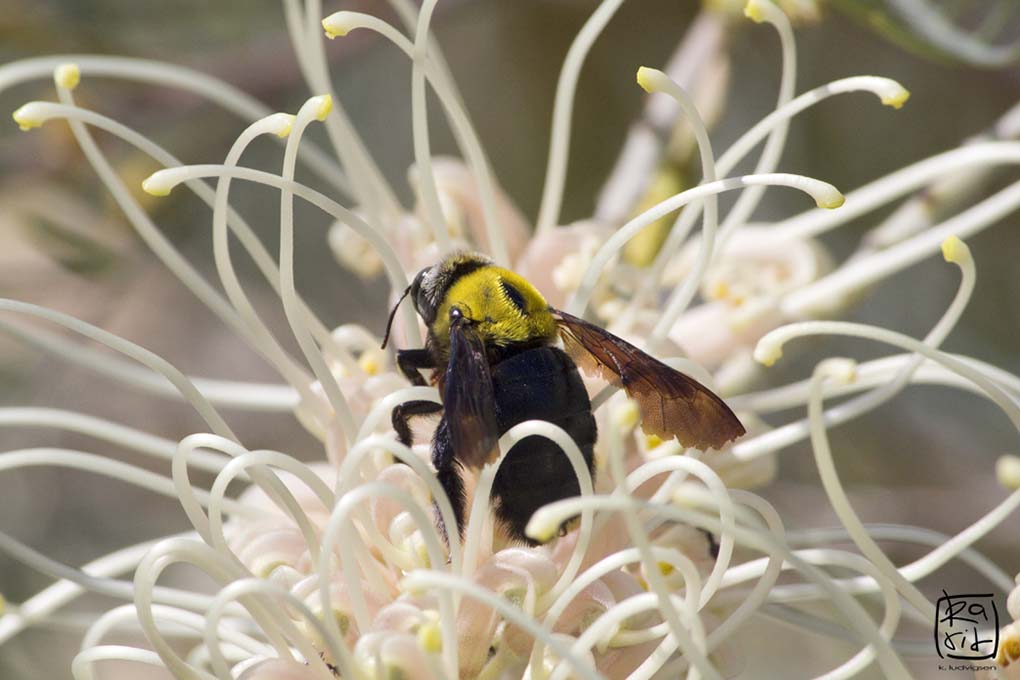 Above: as shown in this charming image by Kari Ludvigsen, Great Carpenter Bees enjoy the nectar of Grevillea flowers. However, these bees can also perform a special behaviour called 'buzz pollination' which makes them important pollinators of some Australian wildflower species.