The following excellent photos of a bumblebee in New Zealand were kindly contributed by Belinda Griffiths http://pixeltart.blogspot.com/.
Belinda rescues local bumblebees that get caught out in the cold spells in Wellington. She said, 'Frozen by the wintry chill, motionless, this fluffy bumble found a warm sweet home for a day to rejuvenate. In the morning it was lovely to hear the buzzing of our new friend, set free into the sunshine of a new day.'
Australia has no native bumblebees although a feral population has become established in Tasmania. As a feral bee, the bumblebee fits poorly into the Australian environment. However, in parts of the world where they are native, bumblebees are valuable parts of their local ecosystems.
New Zealand has only 23 native bee species, compared with 1500 species in Australia. So European bumblebees were imported in the 1880s for agricultural pollination.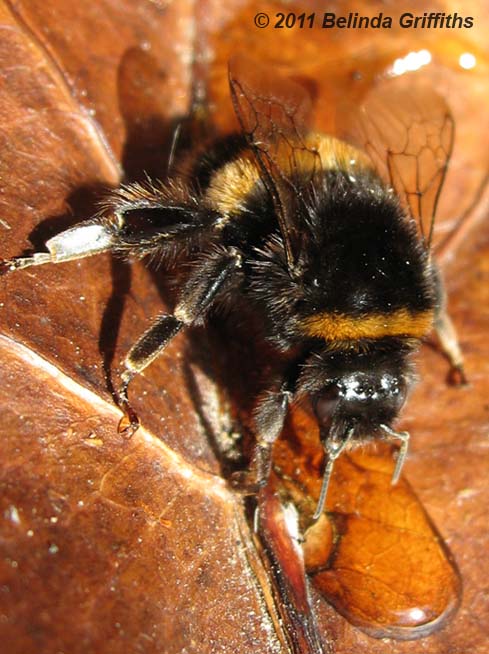 Above: this furry bumblebee is enjoying a free feed of honey from Belinda Griffiths
Above: in this photo you can see how a bumblebee laps up honey with her tongue.