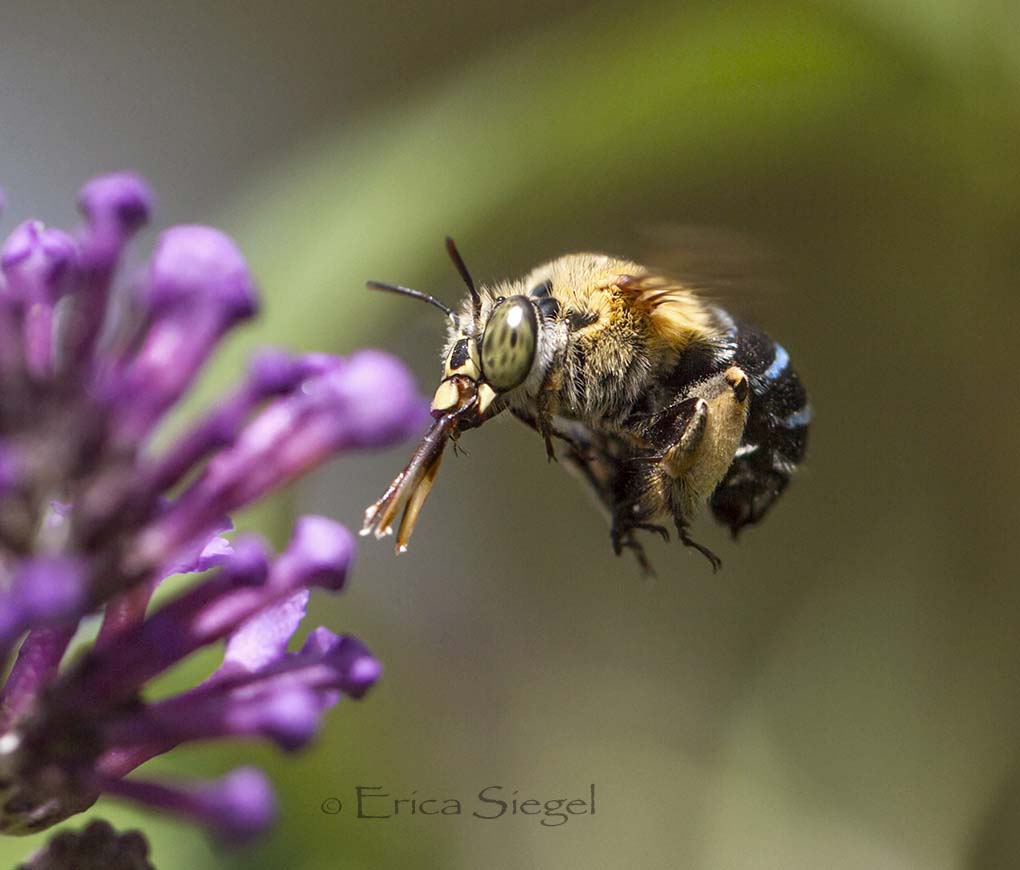 Above: a blue banded bee, stunningly captured in flight, extending her long multi-part tongue towards a Buddleia flower at Redland City, Queensland.
Above: in this sensational shot, you can see this bee extending the even-longer brush-like tip of her tongue, ready to sip up some nectar.
Above: in this dramatic photograph, Erica shows us the striking face markings of this blue banded bee.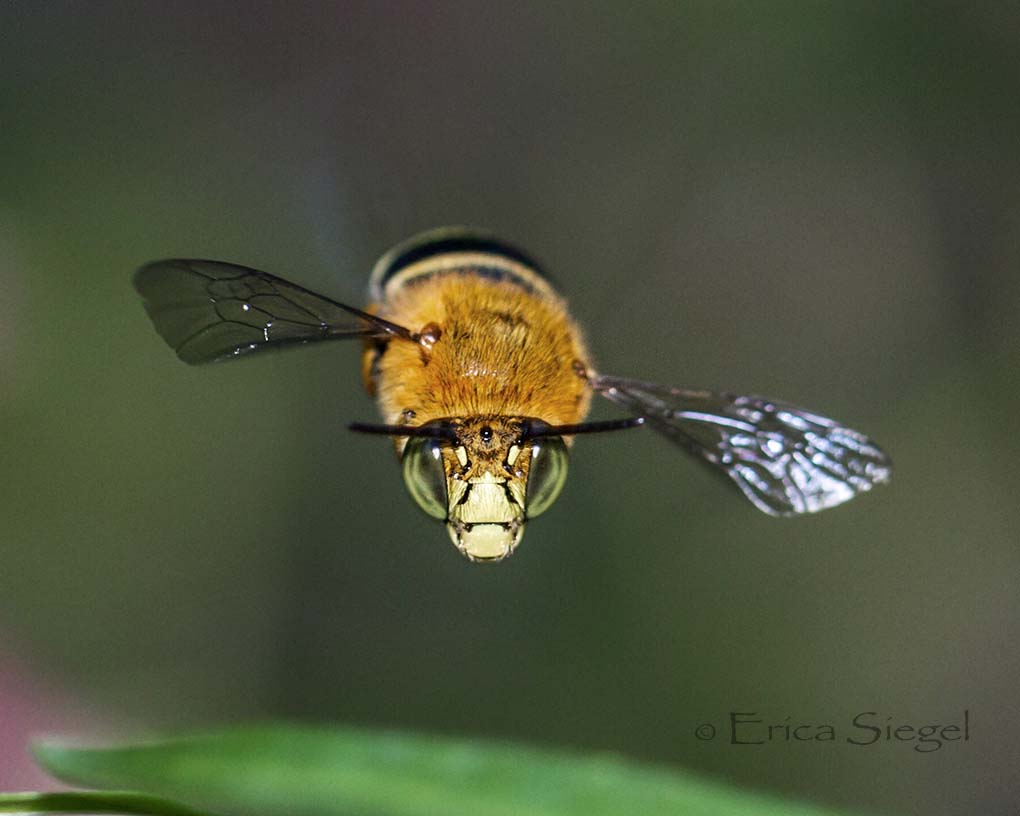 Above: Erica has frozen the wings of this blue banded bee in mid-flight! Notice how the bee tllts its wings as it hovers over the flowers.
The species of blue banded bee are currently being sorted out by researchers in NSW and SA -- a very difficult task!
Visit Erica Siegel's Wildlife Photography website
to see more of her stunning photographs!
© 1997-2018 Australian Native Bee Research Centre
PO Box 74, North Richmond NSW 2754, Australia