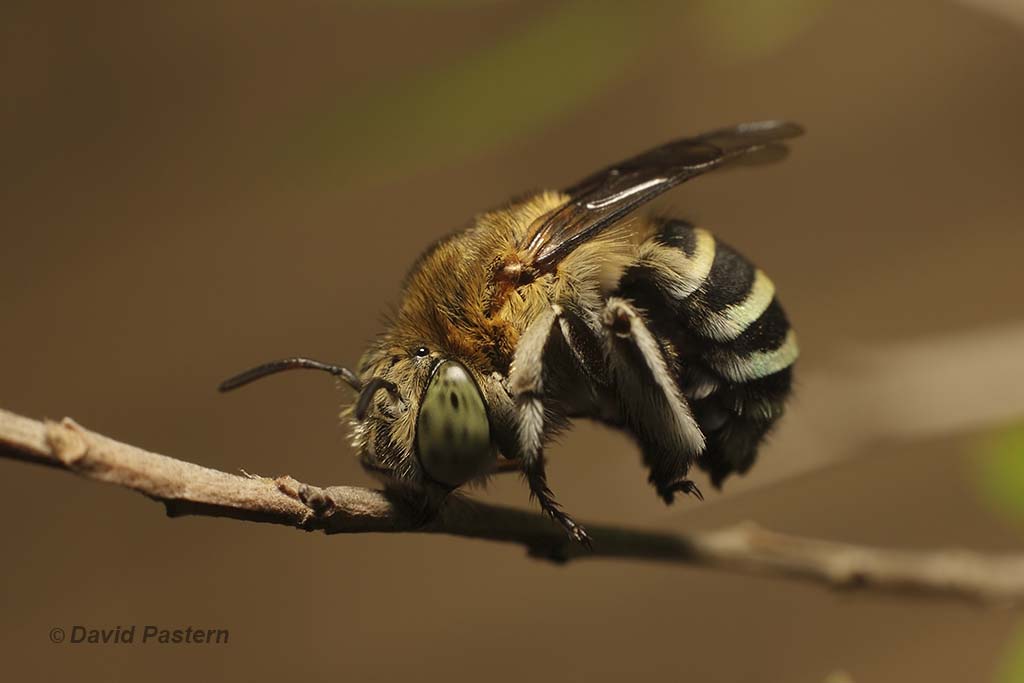 Above: blue banded bees roost at night by grasping a stem with their jaws. As this charming photo by David Pastern shows, a blue banded bee can easily balance its whole body on its jaws!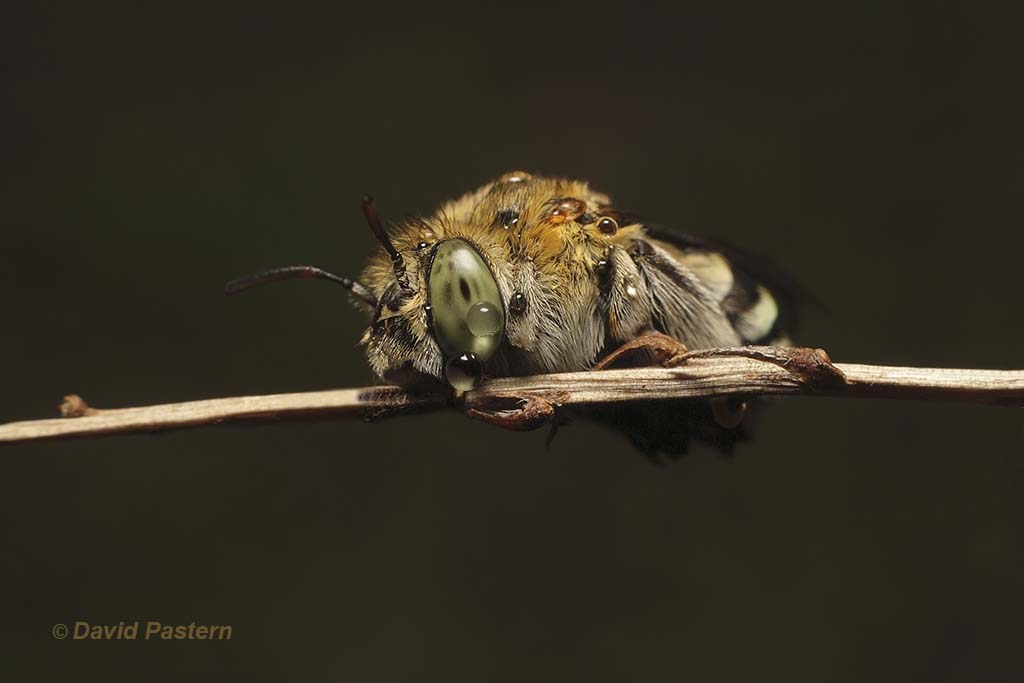 Above: David took this photograph very early one morning, after an overnight shower. You can see a few droplets of rain still clinging to the bee's fur and eye - like miniature lenses.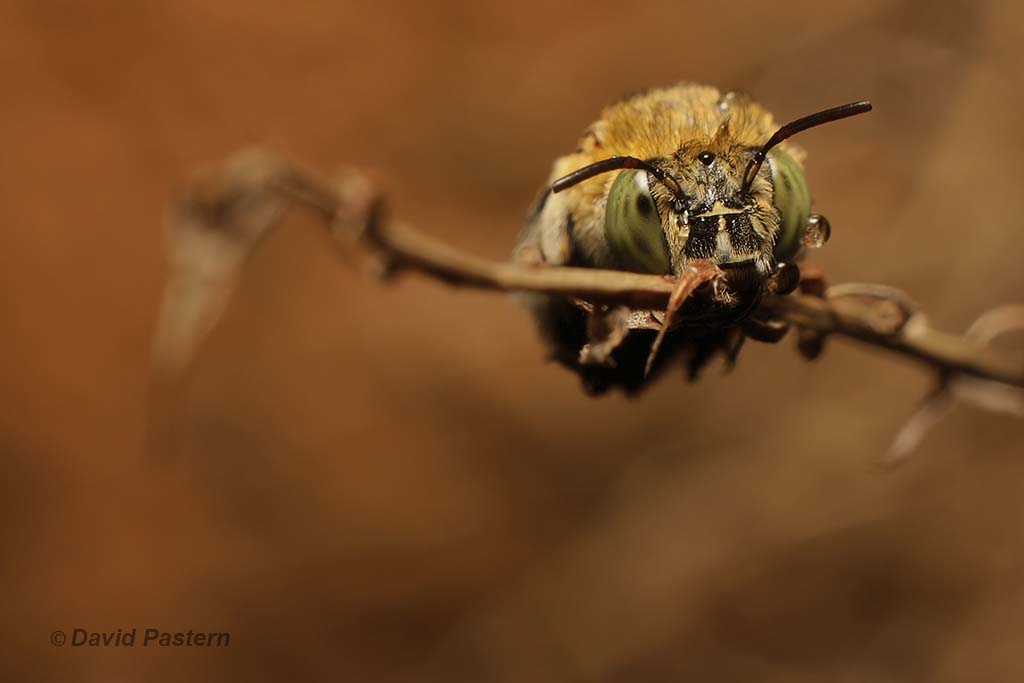 Above: an extraordinary image of a blue banded bee in the early dawn light.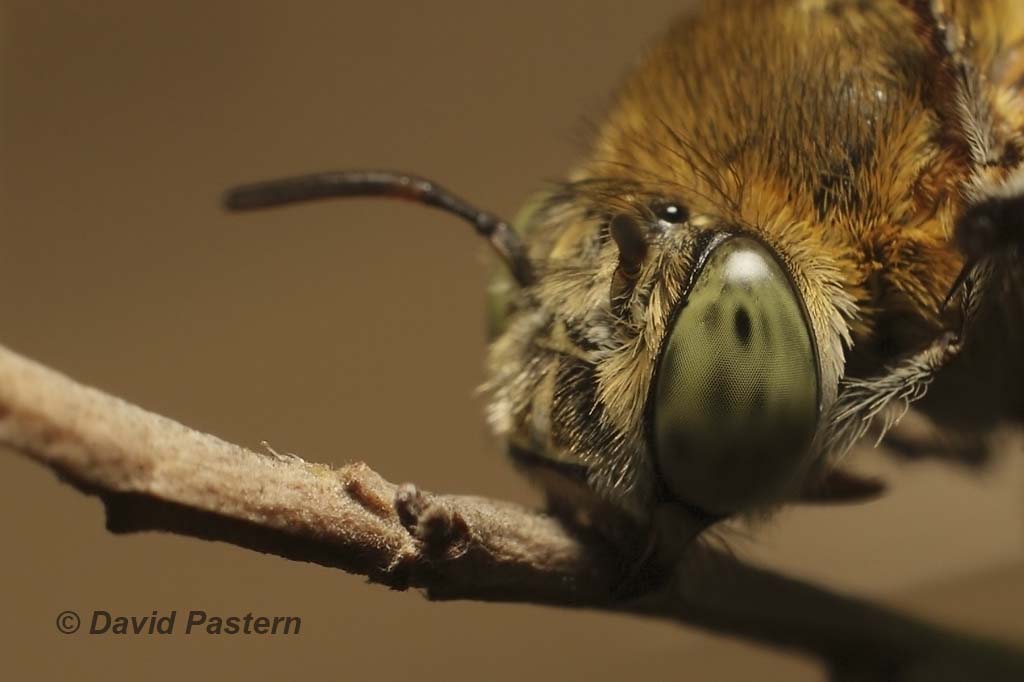 Above: an incredibly close-up portrait of a blue banded bee. Look very closely and you can see the hundreds of tiny lenses in its compound eye.
© 1997-2018 Australian Native Bee Research Centre
PO Box 74, North Richmond NSW 2754, Australia